From 'squiggly careers' to being nice: 15 lessons learned at NABS Speed Mentoring
Words by Sam Orrin, senior partnerships manager at NABS
If you could ask your boss anything, what would you ask? Would you be anxious about coming across as confused, worried, impatient, or unhappy?
That's why NABS hold our Speed Mentoring events. We pull together some of the wisest and most experienced leaders from across the industry, allowing anyone working in the industry to sign up to attend – and ask that question.
The mentors we bring together come from hugely diverse backgrounds, different career paths, but together share a wealth of knowledge – from creative agency to media owner, to client side – they all support NABS in our mission to help every individual in our industry not only survive, but thrive. By sharing their expertise and lessons learned from their own careers, they help us do just that.
Here are 15 lessons I learned from our latest instalment of Speed Mentoring.
1. Focus on what you're good at.
Hone in on what you think you're the best at. That might be meticulous planning, leading projects, managing people, simply getting shit done, or opening doors and selling… whatever it is, focus on being the best in the room at it.
2. Be the nicest guy (or girl) in the room.
Whether it's smiling in the lift, gladly helping out, mucking in, or making the tea. Be nice and you'll be treated nicely back.
3. Don't worry about failing. 
It happens. Some of the most successful people had five, six, seven different and sometimes unsuccessful jobs before finding their calling.
4. Don't be afraid of change.
Change sector, change side. Just stay in the industry. There's no other like it.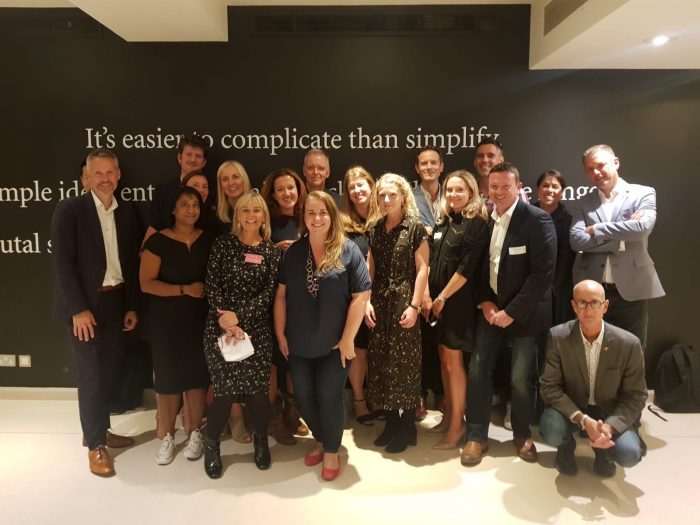 5. Surround yourself with clever people.
If you're surrounded by people equally or more bright than you, your team is more successful and everyone benefits from that.
6. Be selfish about happiness. 
Whatever it takes, be persistent about finding happiness for you – not anyone else.
7. Do extra.
Go the extra mile… it won't go unnoticed.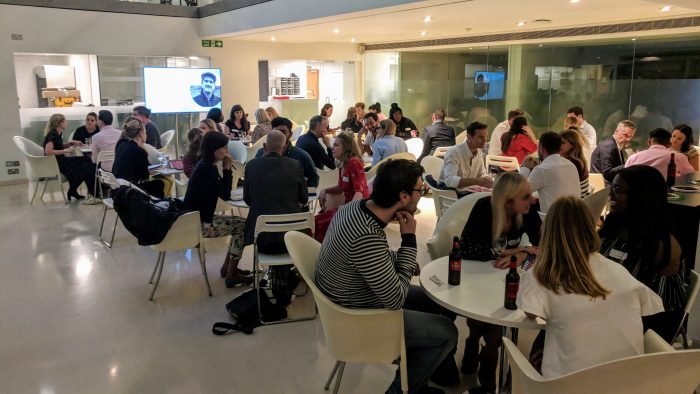 8. Pick a boss that you admire.
Learn their best qualities and apply them.
9. Don't worry about your "career plan".
Don't be afraid to go sideways. Just make sure you develop personally – not always worrying about developing professionally. Don't confuse advancement with success.
10. Care. 
If you care, others will care about what you care about.
11. Be open to doing it differently.
An upward trajectory through the job titles isn't necessarily going to make you successful, or happy.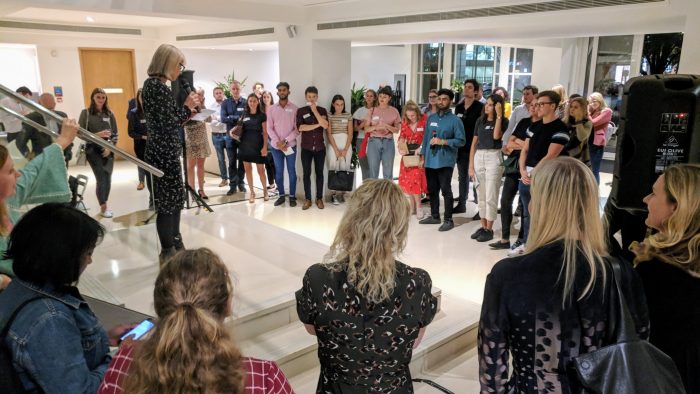 12. Have a "squiggly career".
Look at your career in terms of possibilities. There will be plenty of twists, turns, and very cool opportunities on the horizon – this applies whether you're new to the industry or the CEO.
13. Aim for the top (but only if that's really what you want).
Not everyone wants to be the CEO. Not everyone should be the CEO, either.
14. Listen.
…to your peers, to your clients, to your boss.
And if you don't understand…
15. Ask.
Huge thanks to all of the mentees that were brave enough to come along to last night and ask the questions to our equally brave mentors, who were generous enough to share their wealth of experience. Together you all make this industry a great place to be.
The mentors on the night:
Tim Irwin – chief operating officer at Essence
Larissa Vince – managing director at Saatchi and Saatchi
Davina Barker – sales director at Digital Cinema Media
Rachel Forde – UK chief executive at UM
Julian Lloyd-Evans – managing director at Dennis
Adam Gilsenan – chief trading officer at Future Publishing
Jacque O'Donnell – group commercial director at Teads
Gill Huber – head of marketing and communications at Posterscope
Gavin Johnson – managing director at JOE Media
Karen Martin – managing director at BBH
Janet Carpenter – managing director at Spring Studios
Paul Davison – VP, commercial partnerships at VICE
Mark Runacus – co-founder at Wax/On
Jon Slade – chief commercial officer at Financial Times
Chris Pearce – CEO at TMW Unlimited
Liz Jones – former CEO B2B at Dentsu Aegis Network
Liam Reynolds – managing director, national sales at Johnston Press
Tanya Joseph – director of external relations at Nationwide Building Society
Michael Lee – chief strategy officer at VCCP
Sarah Ellis – managing director at Gravity Road
Don't miss the next Speed Mentoring event, sign up to our weekly newsletter.
Back to blog