Ride Adland
Ride Adland – Save the date!
After a successful relaunch and new format, Ride Adland will be returning to the Olympic Park for another fun-filled day to raise vital funds to help those who need it most in our industry.
We look forward to sharing more about our plans – please put Thursday 22 September 2022 in your diary for a great team event in central London.
For more details please email rideadland@nabs.org.uk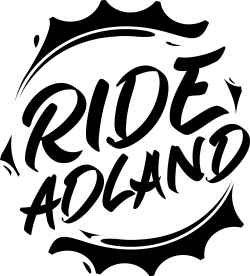 Ride Adland 2021 gets the industry back in the saddle!
Ready, set, go! Ride Adland is the fun cycling fundraiser where your company competes against the rest of the advertising and media industry for a  chance to claim victory and win the coveted NABS jersey.
In September 2021 people from all corners of our industry reunited for the long-awaited return of Ride Adland. A fast-paced festival of fun, it was fantastic to see more than one hundred pedal-powered participants enjoying the all-new format and location, raising over £20,000 for their industry colleagues in the process.
The coveted NABS jersey was won by the speedy staff at Starcom UK. Congratulations to everyone who took part, and huge thanks to our sponsors Mail Metro Media. Check out our Facebook page for photos from the event.
Thank you to our generous sponsors
Ride Adland 2021 Highlights
Last time, you helped us to raise a total of £20,000, all of which goes directly to NABS to help us fund our essential work supporting our industry.
Find out about sponsorship opportunities for Ride Adland 2022: events@nabs.org.uk
Why race?
All money raised from Ride Adland goes back to supporting your industry charity – NABS; helping us to continue providing our wellbeing support services to everyone in the industry, whatever your level, to ensure everyone is able to succeed and thrive.
Whilst it is a race, it's also a great opportunity to bring together your team and just have fun!
Compete against your industry rivals for the chance to be named champions of adland and take home the coveted NABS jersey.