Ride Adland
Ride Adland 2022 is now fully booked.
Please contact

rideadland@nabs.org.uk if you'd like to be added to the waiting list.

Ride Adland returns to the Olympic Park on Thursday 22 September.

We're excited to announce that we're bringing you an even bigger and better Ride Adland for 2022, using your feedback to bring you the best of last year, plus some brilliant new additions.

We welcome riders of all levels with a host of new challenges including a cycle scalextric race and 'smoothie spins'. Maybe you'll win 'best team name of 2022' or even be crowned our ultimate winning team.

You could also enjoy a special one-hour experience on the Olympic Park velodrome track, and we'll have lots of other brilliant activities on hand this year to keep you and your team entertained.

For more details visit the Ride Adland event page.

Are you interested in supporting this event through sponsorship?  Please email a.randles@nabs.org.uk for details.
Support NABS
Since 2020, NABS has lost £1.75million due to the pandemic while experiencing a 23% surge in demand for its services. We help everybody who comes to us, but we cannot continue to do so without your support.  Come to Ride Adland and you'll raise vital funds for your industry while having a great time.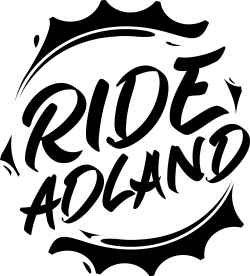 Ride Adland 2021 Highlights
Last time, you helped us to raise a total of £20,000, all of which goes directly to NABS to help us fund our essential work supporting our industry.
Find out about sponsorship opportunities for Ride Adland 2022: events@nabs.org.uk
Why race?
All money raised from Ride Adland goes back to supporting your industry charity – NABS; helping us to continue providing our wellbeing support services to everyone in the industry, whatever your level, to ensure everyone is able to succeed and thrive.
Whilst it is a race, it's also a great opportunity to bring together your team and just have fun!
Compete against your industry rivals for the chance to be named champions of adland and take home the coveted NABS jersey.