Ride Adland
Ride Adland 2023 is now open for entries
Date: Thursday 13 July 2023
Place: Lee Valley VeloPark, Abercrombie Road, London, E20 3AB
Price: £2600 for a team of 10
Ride Adland returns for its third year to the iconic Lee Valley VeloPark in the Olympic Park.
Get your company team together and gear up for an exhilarating day out with your industry colleagues while raising vital funds for those who need it most.
Ride Adland is a one-day outdoor cycling fundraising event for NABS. Throughout the day, 20 teams from across the advertising and media industry, compete in a day of races, relays, time trials and other exciting challenges for the exclusive Ride Adland trophy. The competition is open to all levels of abilities, from beginner to avid cyclists with activities measuring skill, as well as speed for teams to gain points. It's a great way to bond with your teammates and catch up with friends and colleagues.
Returning for 2023
New to Ride Adland 2022 was the introduction of our Velodrome Experience – an opportunity for riders to experience the Lee Valley Olympic Park Velodrome track for an hour-long training session. A firm favourite of all our riders, it will return to 2023's event. Also returning will be a delicious BBQ lunch, cycling activities on the outdoor track, timing chips to measure your personal best, an uplifting DJ to keep up your peddling power, and a medals ceremony to finish the day.
What's new this year?
NABS will be working with the Ride Adland committee to bring your team new activities and challenges. There will be more time on the outdoor track, opportunities to network and compete with different teams, and hopefully plenty of sunshine, with a new date in July.
It's a great event that you won't want to miss, all in aid of your industry's charity. We hope to see you on the track.
Platinum partner:
Sponsorship opportunities
For sponsorship opportunities please email: a.randles@nabs.org.uk
For general enquiries please get in touch at: rideadland@nabs.org.uk
Support NABS
Since 2020, NABS has lost £1.75million due to the pandemic while experiencing a 23% surge in demand for its services. We help everybody who comes to us, but we cannot continue to do so without your support.  Come to Ride Adland and you'll raise vital funds for your industry while having a great time.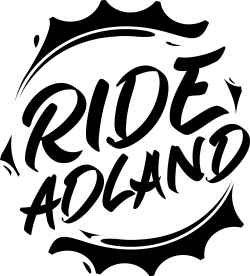 Ride Adland 2022 Highlights
Last time, you helped us to raise a total of £22,000, all of which goes directly to NABS to help us fund our essential work supporting our industry.
Find out about sponsorship opportunities for Ride Adland 2023: a.randles@nabs.org.uk
Why race?
All money raised from Ride Adland goes back to supporting your industry charity – NABS; helping us to continue providing our wellbeing support services to everyone in the industry, whatever your level, to ensure everyone is able to succeed and thrive.
Whilst it is a race, it's also a great opportunity to bring together your team and just have fun!
Compete against your industry rivals for the chance to be named champions of adland and take home the coveted NABS jersey.