Regional news and past events
Our first Advertising Giants of Ping Pong tournament!
On Thursday 3 October, NABS' Ping Pong tournament arrived in Glasgow. It was so brilliant to see such enthusiasm and a healthy competitive spirit! Biggest congratulations to our fantastic champions from team Frame who lifted the trophy!
We'd also like to say a huge thanks to our sponsors, STV TV, for their incredible support throughout.
---
Scottish Advertising Golf day raises £6,000!
A huge thanks to everyone who supported our 2019 Scottish Advertising Golf Day, where we raised an incredible £6,000!
And of course, a massive congratulations to this years champions: News Scotland
---
Manchester film quiz
On 9 May 2019, DCM kindly sponsored and hosted our Manchester film quiz. The event celebrated film whilst pitting media's biggest movie buffs against each other.
A huge thank to everyone who joined us for this fantastic evening!

---
A shout out to the MPA!
2018 ended on a high note with the MPA donating an additional £5,000 to NABS through three of their events; including their annual Christmas extravaganza. The money raised help us to continue providing our services and supporting the wellbeing of those working in adland.
---
NABS Fashion Show
The annual NABS Fashion Show is our final big fundraiser of the year in Manchester and this year, we returned to a bigger and better venue; The Principal Hotel.
This brilliantly fun evening raising £12,000 and we can't thank everyone enough for their support and contributions.
The event was sponsored by A&E Networks, AMC TV, Horror Channel and Global plus fashion from Moo Boutique and We are Gntlmen.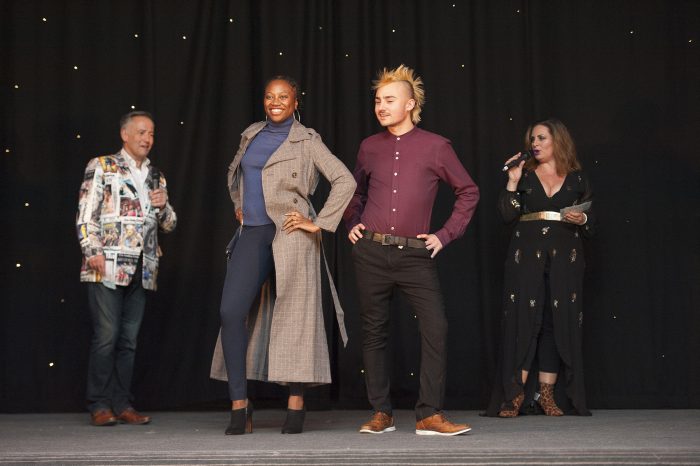 ---
Scotland Art Auction
The annual NABS Art Auction returned to Whitespace in Edinburgh on the 25th October for an evening of drinks and networking, whilst seeing the fantastic artworks created by our industry.
Thanks to all of our contributors and everyone who came along on the night to help us raise a fantastic £2,000. We hope to see you all again next year!
See more images from the auction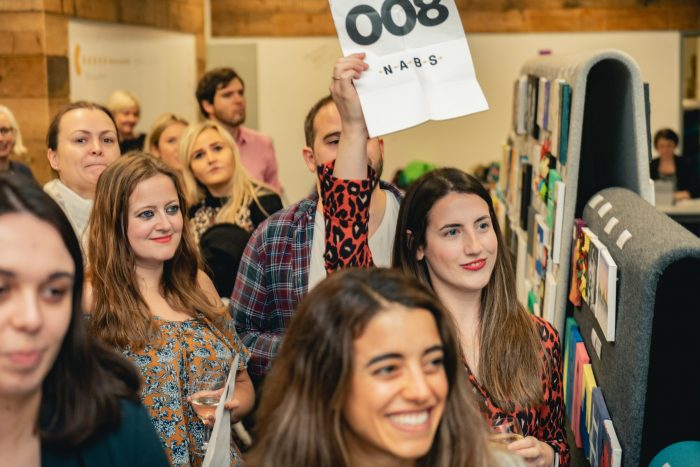 ---
Manchester Music Quiz 2018
On the 27th September, the annual Music Quiz in Manchester was held at Rain Bar. In addition to a fantastic fun evening with the adland community, the event raised an incredible £3,500! Thank you to everyone who came along and we hope to see you at the next one.
Huge thanks to our Communicorp for sponsoring the event.
---
Scottish Advertising Golf Day
The 2018 Scottish Advertising Golf Day was the fifth tournament supported by NABS in memory of two stalwarts of the Advertising world. Over the course of 18 holes and with the help of everyone who joined us; including our sponsor News UK, we were able to raise a wonderful £6,000!
---
Scotland Music Quiz 2018
This year's annual Music Quiz in Scotland was once again a symphony of success and raised an incredible £4,200! Congratulations to our winners from Contagious and to all the other teams who took part.
Huge thanks to our friends at STV for sponsoring the event.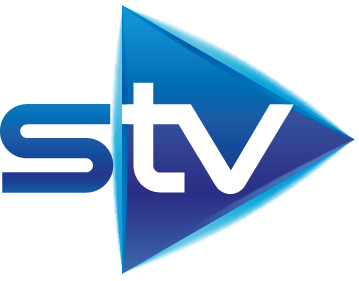 ---
NABS 2017 Manchester Sports Quiz
Last year's Sports Quiz took place on 9th November at The Green in Manchester.
We would like to say a huge congratulations to our new League Champions; MediaCom, and to our Cup Winners; Republic of Media.
We raised a fantastic £4,000, which all goes towards helping us support our advertising community across the UK.
Thank you so much to everyone for your support, great prizes, raffle ticket buying..etc. You all helped make it such a good night!
Visit our Facebook page for more images of the event.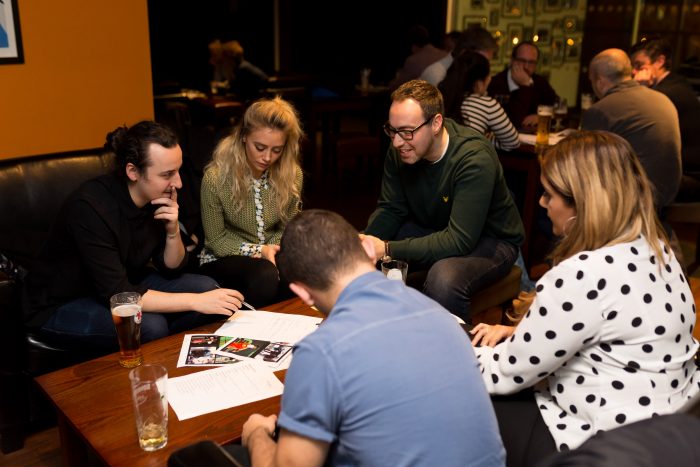 Back to blog