Upskilling Grants
Whatever your career situation, NABS can help. Our Upskilling Grants are available for people who are out of work or their role is potentially at risk unless they upskill.
From courses in learning to code in a day at Decoded, Measuring the Effect of Social Media Campaigns at the IPA, Programmatic Advertising at Circus Street to the Postgraduate Diploma in Direct and Digital Marketing at the IDM and the 2 Day Level 1 Course in Planning and Strategy at the APG, contact our support team on 0800 707 6607 to find out more and discuss your eligibility.
If you don't meet the eligibility for a grant, we still have plenty of support available to take your CV to the next level, starting with our Career Coaching service.
---
Below are just a few examples of training providers you can access through NABS Upskilling Grants.
Examples of training providers available through Upskilling Grants
Workshops are developed and delivered by industry insiders specialising in Client Servicing, Digital Delivery, Project Management and Creative Operations.
Incorporated are core business skills, case studies and skills practice to make the session immersive and relevant.
Location: London
---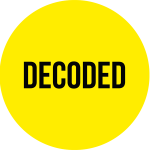 Run by Steve Henry, courses in coding and data access. A day long workshop, demystifying coding and data and how they can be combined to create the tech of tomorrow
Code in a day is the most popular and best course to start with. Offer a variety of courses including Innovation in a Day.
Location: London
---

Offer digital marketing skills training covering the whole spectrum for those who have good foundation -intermediate knowledge and are looking to update/enhance their skills and knowledge.
On-line and public courses range from digital marketing, search marketing, digital project management, social media, digital strategy, web coding, email marketing, web content management, mobile marketing, LinkedIn for Business and Google Analytics.
Digital Marketing Essentials is the most popular one day course.
Location: London & Manchester
---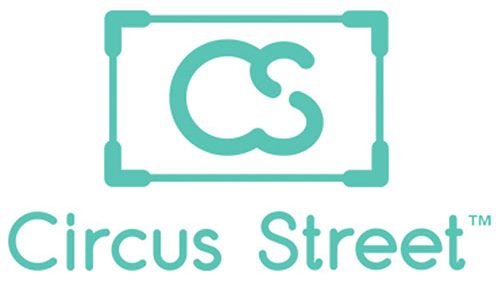 In-depth and interactive training on the many aspects of digital marketing.
Starting with your goals and requirements we run a skills audit to assess current digital capabilities before building individual learning paths targeting training to exactly where it is needed.
Topics range from Digital Branding, Programmatic Advertising, Ad Tech Explained and Digital Marketplace.
Location: Online
---

Use the digital academy to test your knowledge through quizzes as you progress through different levels of learning. Modules include social, data and mobile, to name a few. This platform is completely free to join.
Location: Online
---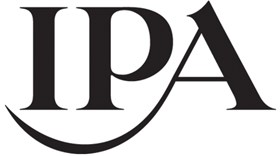 Targeted at those already in the advertising industry. Courses cover a broad variety from core skills, latest regulations, digital, intermediary, advanced and excellence level training. Topics range from Strategic Planning, Measuring the Effect of Social Media Campaigns to One Day Code School, Presentation Skills and One Day MBA.
In addition the IPA has a range of Qualifications/Online Learning, which requires more time commitment than the courses stated above. They are continuously updating and adding courses to their services.
Location: Nationally
---
Various digital advertising and marketing courses (1-2 days) workshops and talks. Covering everything from display advertising to mobile marketing, data in B2B marketing, mobile marketing & engagement, digital project management and digital sales.
Location: London
---
Unlimited access to on-line video tutorials across a broad spectrum of digital, creative and business skills. Courses available in various areas of photography, web development, design and software development.
Location: Online
---
Aimed at Creatives and Developers. They offer training courses in digital media, from industry standard print and document design packages, mobile, games, 3D, CAD, web designs, mobile apps, production and support. Authorised by Adobe, Apple, Autodesk and Quark. A foundation level of knowledge is required.
Location: London, Manchester, Edinburgh & Glasgow
---
Over 40 courses in direct, data and digital marketing as well as certificate and diploma courses. Aimed at all levels from those new to the industry to the more experienced. UK's only recognised and awarding body for direct, digital and data quals.
Short 1-3 day courses available as well as different study options for longer courses i.e
Intensive:10 days total spilt into x2 of 3days, x1 of 4 days
Day-release: 10 days split over 1 day a month
Part-time: 15 evening sessions split over 1 session every 2 weeks
Location: London & Middlesex, online & residential courses
---
Digital Marketing training courses (all levels) and leadership programmes (CEO level, covering pitching, winning and confidence in digital).
1-2 day training courses on digital marketing skills including social, search, display and community management with platforms covered being FB, Google, LinkedIn, Pinterest and Twitter, amongst others. All courses are a framework and can be customised. 1-2 day Digital Acceleration Intensive is the most popular, covers social, search, display and mobile with experiential exercises and debate.
E-learning platform also available. Choice of 100 modules, each topic lasts for 20 mins. 12 section modules can be chosen and are presented in an interactive format with quizzes and questions. Can be customised based on needs as a guided programme.
Location: London & online
---
2 day Level 1 APG course for junior and middle-experience people: planners, account handlers and researchers. Arms candidates with a set of strategic principles, tools and techniques that can be applied to any marketing situation or brand.
Also offer courses at Levels 2-4 for increasingly more experienced planners and strategists.
Location: London
Related Pages