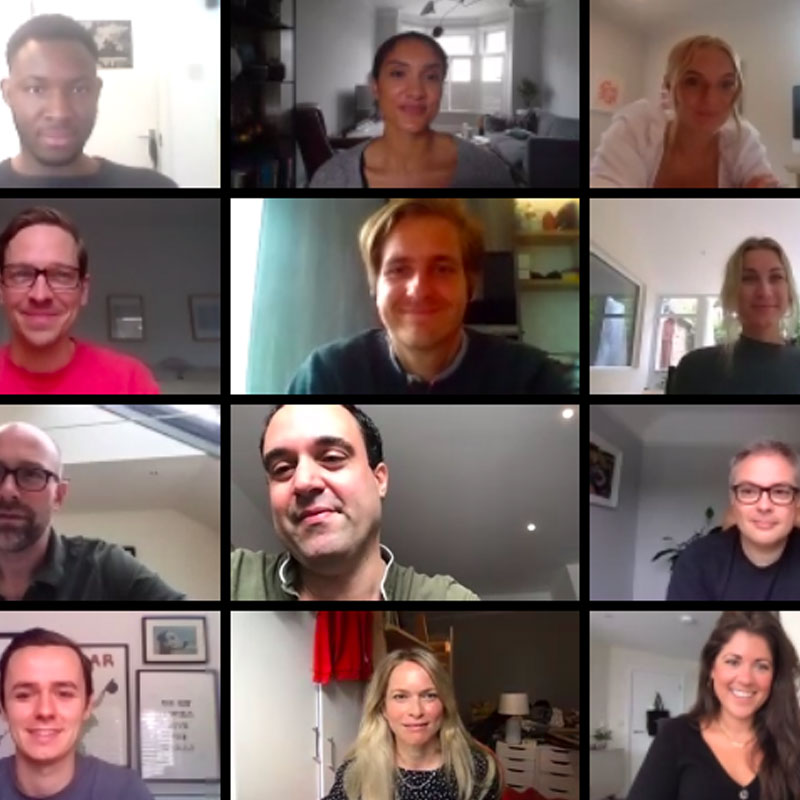 NABS 2020
Impact Report
2020 was an extremely challenging year for NABS and the industry, and we worked incredibly hard to support everyone who needed us throughout the pandemic.
In the last twelve months the impact of our work has been felt by more people than ever, despite a £1.1million loss of income and significantly reduced resources alongside a 35% rise in demand for our services.
In this report, we want to share the difference we made during the last year, which was only made possible thanks to your continued support and generosity
2020 was a devastating year for NABS' finances. Please continue to give us your vital financial support so that we can continue to help those who need it most during the coming year.
Wellbeing for all - NABS 2020 strategy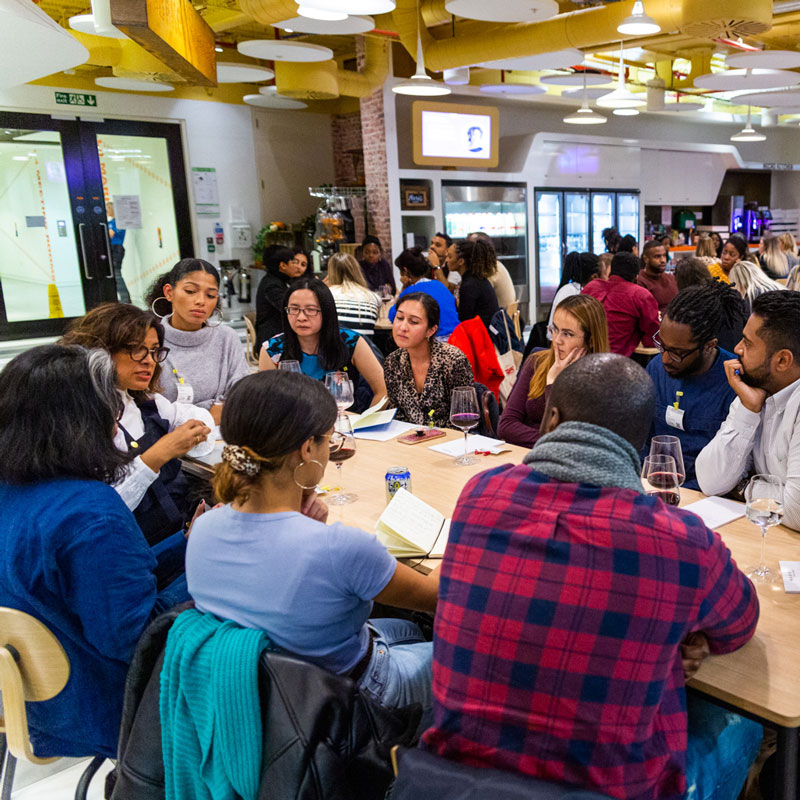 NABS' strategy is Wellbeing For All, an inclusive vision to see our industry grow, improve and develop together by putting wellbeing first.
There's never been a more important time to nurture and support our talent and to lead with empathy and sensitivity. It's also crucial to understand individual needs within our teams as key factors in driving both personal and professional success.
2020 was a very tough year for NABS. Our income was down by 40% while demand for our services rose by 35%. Yet we were able to help every single individual who came to us for help.
Covid-19 and the events surrounding the death of George Floyd and the Black Lives Matter (BLM) movement dominated 2020, profoundly changing our industry and how we work.
How we responded: when lockdown hit, we moved our services online and created the Knowledge Hub to bring together the guidance our industry would need to get through the pandemic. In response to BLM, we arranged events especially for those from the communities most affected, including increasing our speed mentoring sessions in partnership with Media For All (MEFA) and mapped out our longer-term D, E&I plans over the next three years.
NABS stands against racism and anti-black racism and wants to see an industry in which all forms of racism and discrimination, including multiple forms of oppression, are eliminated to enable better wellbeing for everyone.  You can read our full statement and our commitment to anti-racism here.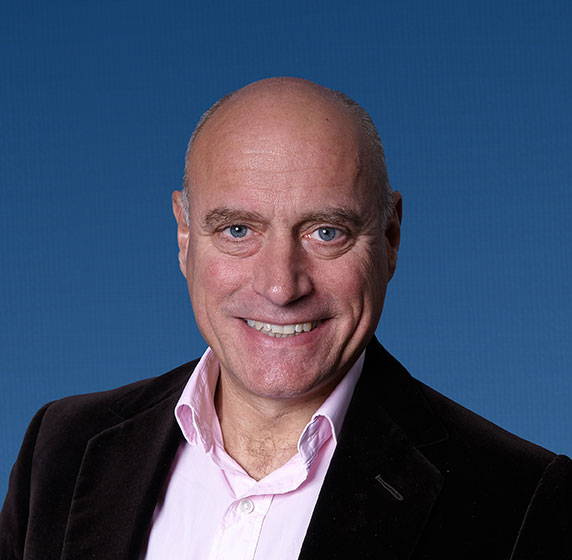 Simon Daglish
Chairman, NABS
"
A message from NABS' Chairman
When the news of the national lockdown broke on 23 March 2020, we gathered as a Trustee Board and agreed that the number one priority for the industry was NABS' ability to continue to deliver its vital work. We knew we couldn't let anyone down and we knew we were going to have to pivot our entire operation.
I've worked with NABS since 2012 and am privileged to have a close and ongoing insight into its work and its impact. I am continually amazed at the life-changing support that the NABS team delivers on a daily basis. Never has that come into such sharp focus than in 2020 – a year that saw surges in demand on their services, new ways of offering support and advice virtually and thousands of people guided through one of the most challenging years in living memory.​
​As NABS' events were cancelled one-by-one, as our income declined month-on-month, the team pushed forward, refusing to let anything stand in the way of the essential services delivery and the need for human connection and empathy that NABS is famed for. ​
​​In this section, you'll see how we changed the lives of our clients in 2020 and you'll also hear from a special group of people who make NABS' work possible. After reading our client and supporter stories, I hope that you'll feel as inspired as I do to reaffirm your commitment to NABS in the coming year.
The difference
NABS made
in 2020
9,000 connections made
Our services and events were accessed more than 9,000 times in 2020.
4,900 conversations
Calls to NABS were up 35%. We took more than 4,900 calls on the NABS Advice Line, improving mental health, providing financial support and giving furlough and redundancy guidance.
68 grants
We awarded crisis financial grants to 68 individuals and their families, providing a lifeline to those out of work or suffering from ill health, helping them to pay their utility bills, keep up with rent, and feed their families.
500 clients
We provided safe spaces for more than 500 individuals to come together to improve their emotional wellbeing via our one-to-one coaching sessions and talking therapies.
1,400 people
More than 1,400 people attended our coaching masterclasses for support with building their resilience or wellbeing as a working parent.
20% more people bolstered in 2020
We boosted confidence and self-esteem in our confidence and gravitas Masterclasses, attended by 20% more people in 2020.
Mental health support
We supported increasing numbers of industry colleagues facing mental health challenges, who made up 51% of our emotional support calls.
In partnership for change
We worked to end sexual harassment through our timeTo partnership with the AA and WACL.
Digital redundancy guide
Our digital redundancy guide gave essential and practical information to more than 900 people facing job loss.
297 ambassadors
We expanded our Ambassador network by 22%, to a total of 297 people across the country now promoting our services to colleagues.
284 virtual presentations
The NABS team gave more than 284 virtual presentations across the nation to advertising employees at all levels to promote our services during the pandemic.
10 virtual speed mentoring events
The NABS 100 Club of senior industry leaders mentored and guided talent across 10 virtual speed mentoring events which launched one month after the first lockdown began, supporting more than 305 mentees. Including three sessions solely celebrating and connecting leaders and rising stars from Black, Asian and other minoritised ethnic communities
Three wellbeing polls
We conducted three wellbeing polls, revealing the state of our industry's wellbeing to help us and leaders across advertising better support staff during the crisis.
£12k raised
We took our regional Music Quiz and Art Auction online, raising around £12k to raise vital funds while bringing the advertising community together.
99% positive recommendations
99% of you would recommend NABS Masterclasses and coaching to a friend or colleague.
100% referral rating
100% of you would refer others to NABS for access to therapy.
Top marks for Advice Line
97% of you rated our Advice Line as very good to excellent.
Why people came to NABS for help
1. Financial support
2. Redundancy
3. Emotional support
What Our
Clients Say
Here are real stories from just a few people we supported in 2020; making a tangible difference by offering support and guidance tailored to their situation and needs, to help them move forward.
"

NABS empowered me to feel hopeful about the future. In fact, NABS, has been a lifeline. I can't overstate that enough. I was at my wits' end when I first started jobhunting. I felt disempowered, I didn't know where to turn and everything was so overwhelming. There have been so many positive outcomes made possible by NABS, including finding a safe and comfortable home thanks to the grant I was given and coaching that helped me to work out my next steps.

Advice Line caller
"

Thank you for your amazing support, helping me to gather my thoughts and guiding me professionally and personally. During these immense times, a friendly voice was just what I needed. You helped me build my confidence and I have now been offered a job. I cannot thank you enough for everything, I will always be grateful for your advice.

Coaching client
"

In 2020 I was given a grant by NABS which enabled me to stay in my home; after leaving my last job and starting to freelance, I was left with no other option than to claim for universal credit, which didn't even cover my rent. The grant changed my life while coaching helped me to reflect on my situation for the better. I've been a regular user of NABS' many services and it's always a delightful experience.

NABS beneficiary
"

Our NABS coach created a safe space and she showed real care for our personal experiences. She made sure everyone spoke and was heard and was an amazing group leader. I've been to a few talks on this area, but I have never attended one as inspiring, thought-provoking and practical.

Building Confidence and
Gravitas Masterclass attendee
"

My experience with NABS in 2020 was excellent. They provided grants to buy food and help pay for my phone and internet – my basic tools for jobhunting. I also received career coaching, which proved invaluable. NABS is more important for our industry than ever; they gave me a place to go to and people to talk to. That, along with the financial support, was so very helpful. I can't thank NABS enough for their care, attention and non-judgemental support.

NABS beneficiary
"

Today's Masterclass was BRILLIANT. I would certainly recommend it for other people within the business. Our NABS Coach was knowledgeable, encouraging, engaging and very entertaining and he made the content very relevant to our working lives. If the standard is this high on Zoom, I'll be excited to do a face-to-face course with you too.

Building Resilience to
Pressure Masterclass attendee
NABS 2020
achievements
NABS strengthens mentoring partnership with MEFA to raise the visibility of leaders from underrepresented communities as role models for our industry
January
timeTo launches training to raise awareness of sexual harassment at work, with a view to eradicating unacceptable behaviour
February
Digital Redundancy guide launched to support the increasing numbers of people contacting us for furlough and redundancy guidance
March
2.6 Challenge for NABS raises more than £6k to fund our vital support work
April
Newly launched Knowledge Hub becomes our most popular content page, providing resources on managing anxiety, redundancy, mindfulness and more
May
NABS Speed Mentoring at Advertising Week Europe connects 200 adlanders; Brilliant Creative Minds partners with NABS to improve mental health and creativity in adland
September
NABS celebrates Black History Month with a series of internal education sessions and external Talks and workshops for the wider industry. NABS' regional Music Quiz moves online to a national audience, raising £5k
October
timeTo launches new research and an updated Code of Conduct to protect and reflect new, virtual ways of working and a planned return to the office
December
Why we help:
our supporter stories
NABS is hugely fortunate to receive support from across our industry via a number of donors, advocate programmes and committees. Here's why some of our supporters give their time and generosity to NABS.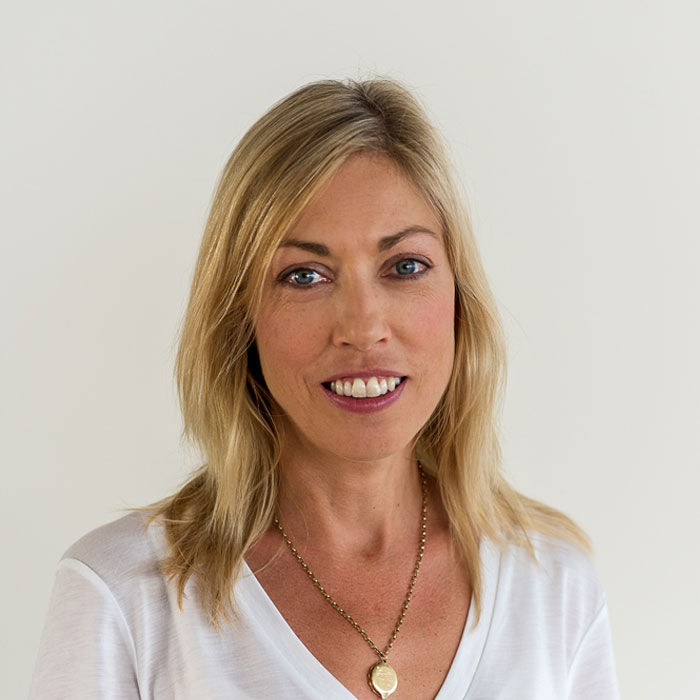 "

This year has highlighted more than ever the need to look after our wellbeing and also the fragility of it. We have all felt the impact and have seen colleagues, friends and family suffer from isolation, change, loss, anxiety and increased stress and insecurity. As we navigated our way through 2020, NABS was there to support our industry when we needed it most by providing financial support, upskilling and career guidance.

Jennifer Healy
Chief people officer, Omnicom Media Group UK and NABS Trustee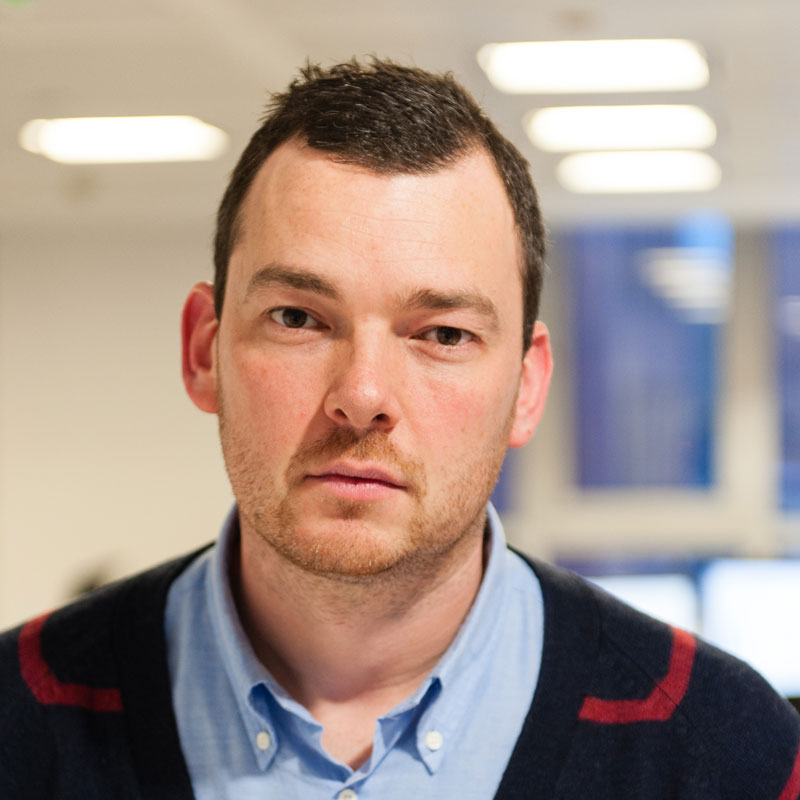 "

I've benefited from NABS' services over the years so it's brilliant to now be in a position to give something back to this vital charity. I'm proud that the huge number of people who needed help this year were able to benefit from NABS' services. Our industry needs to continue its support for NABS. Today, someone needs help. Tomorrow, that someone might be you.

Martin Galvin
trading director 
GroupM
"
Rak Patel
head of enterprise sales EMEA Spotify
and NABS committee member
"

NABS are always there to support you when you need it most, at whatever stage you are in your professional or personal life. Despite the mayhem of 2020, NABS continued to do what they do best throughout it all. The Advice Line rang off the hook and courses were booked to capacity, with people seeking support for pandemic-related issues. We're lucky to have NABS to provide relevant and practical support.

Elisha Ushe-Martin
digital producer
BJL Manchester and NABS ambassador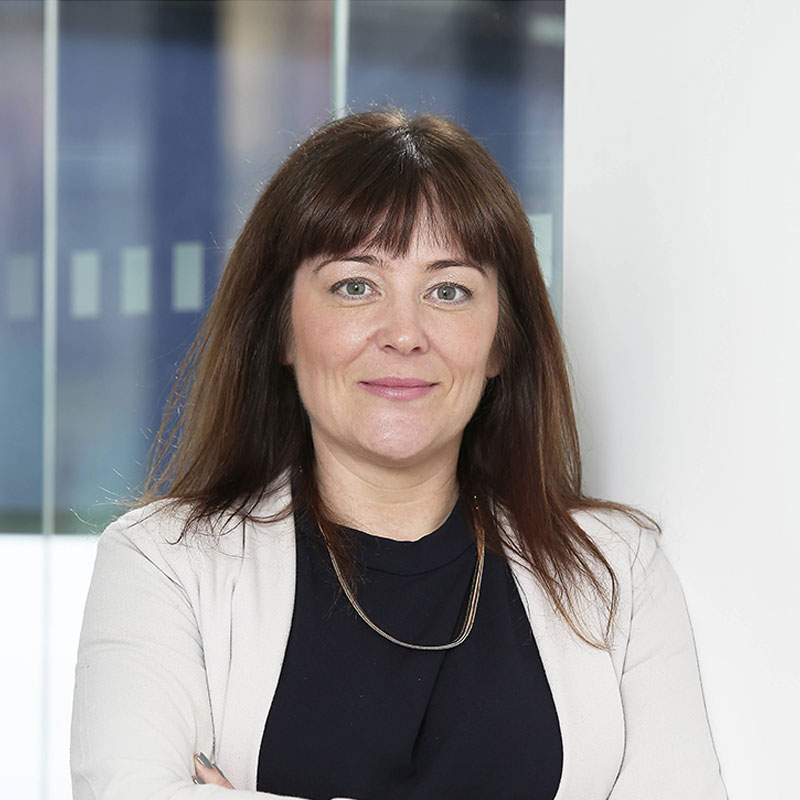 "

NABS is such an incredible support to those within the media and advertising industry. NABS' services have been needed more than ever this year and the way they have responded to the demands has been impressive. The support NABS gives cannot be underestimated. The team at NABS work relentlessly to help people in the industry: to be able to ramp up the amount of people they support in these incredibly difficult times is amazing. NABS relies solely on donations and fundraising events. Without your support NABS would cease to exist. But with your support, NABS can help more people.

Nicola Marsh
managing director, MediaCom Manchester
and NABS North West committee chair
Together For Change NABS in 2021 and beyond:
planning our future impact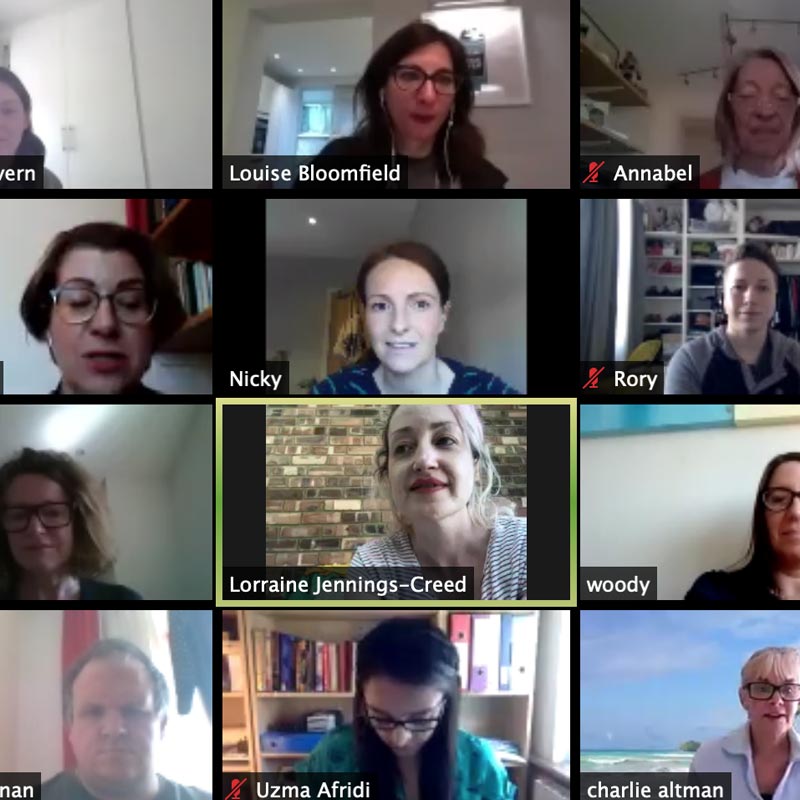 Despite the tough economic backdrop, NABS is committed to helping even more people  throughout 2021. We have budgeted more support spend than ever before to keep our promise to the industry, which is to be there for everyone who needs us.
Our new training offer
We'll launch our new commercial offer to our industry to help us raise the funds we need to support our ambitions. Our in-house business psychologists and learning and development specialists are busy creating a suite of evidence-based training, coaching and consultancy packages that will help businesses to boost their peoples' wellbeing. These services will be bespoke for our industry and informed by NABS' unique data and insights. All profits from this activity will go straight back into our charity to fund our vital work.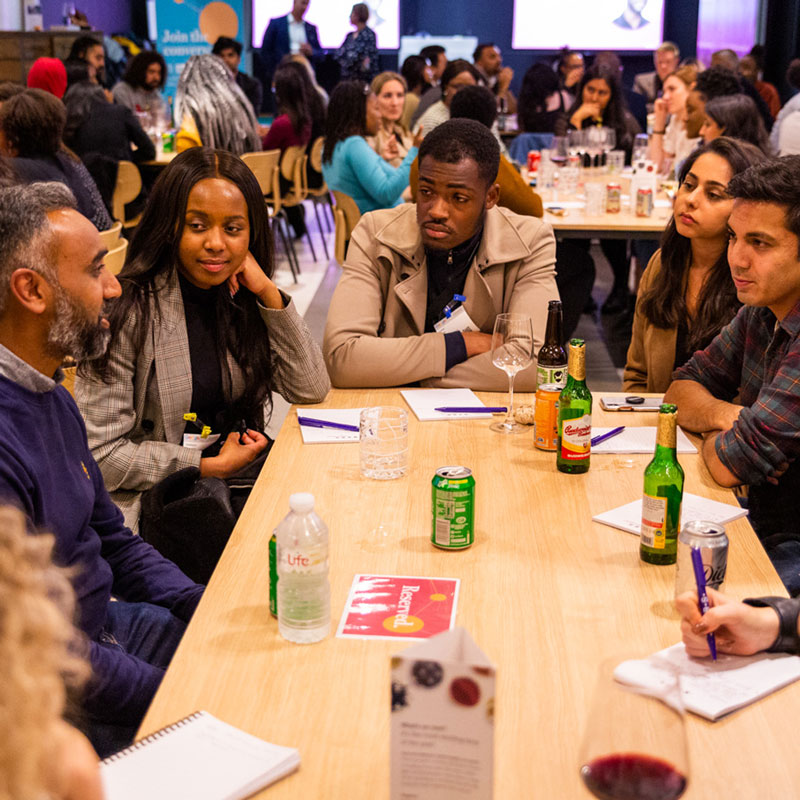 Themes for training will evolve in line with industry needs and issues including remote management, empathetic leadership and peer-to-peer Mental Health First-Aider coaching, as we know that prioritising emotional and mental health will help businesses to get back on their feet after the past year. To register your interest, email nabs@nabs.org.uk.
Collecting insights to help our industry to thrive
We will relaunch our NABS research tracks to collect insights that will help us evolve our services and tailor them to our industry's evolving needs. We'll pick up our Culture Collective project, where we'll gather an industry focus group who'll share their lived experience and expertise to help us to help you and your teams.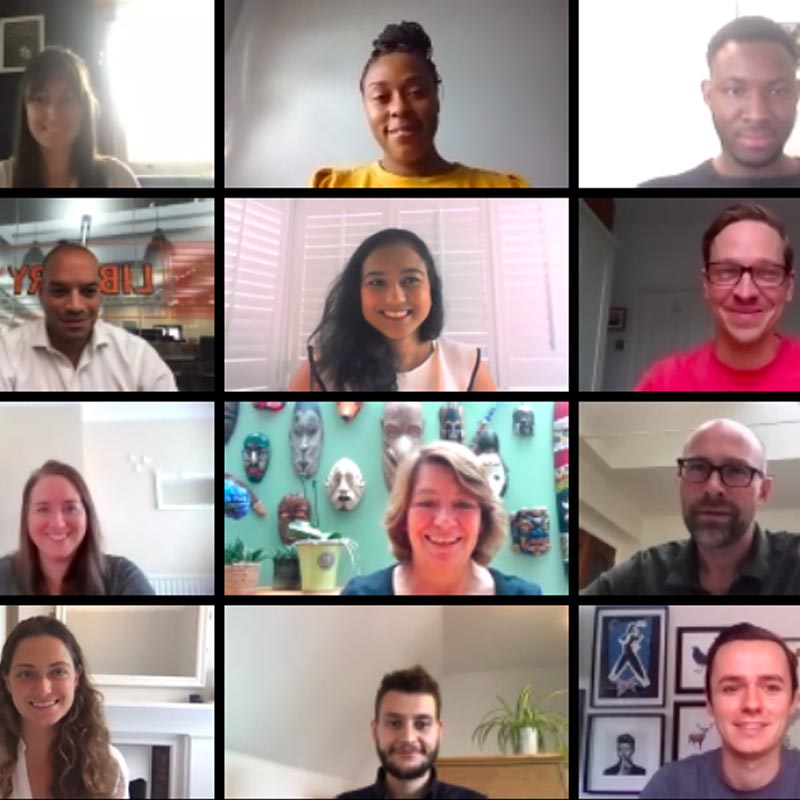 Driving forward representation
We want to help create an industry which is more representative of our society. We aim to see representation across our research and insights reach 25% in 2021. To achieve this ambition, we'll partner with Outvertising, MEFA and the Brixton Finishing School to collect insights from marginalised and underrepresented communities. To help us to continue to campaign for change in our industry.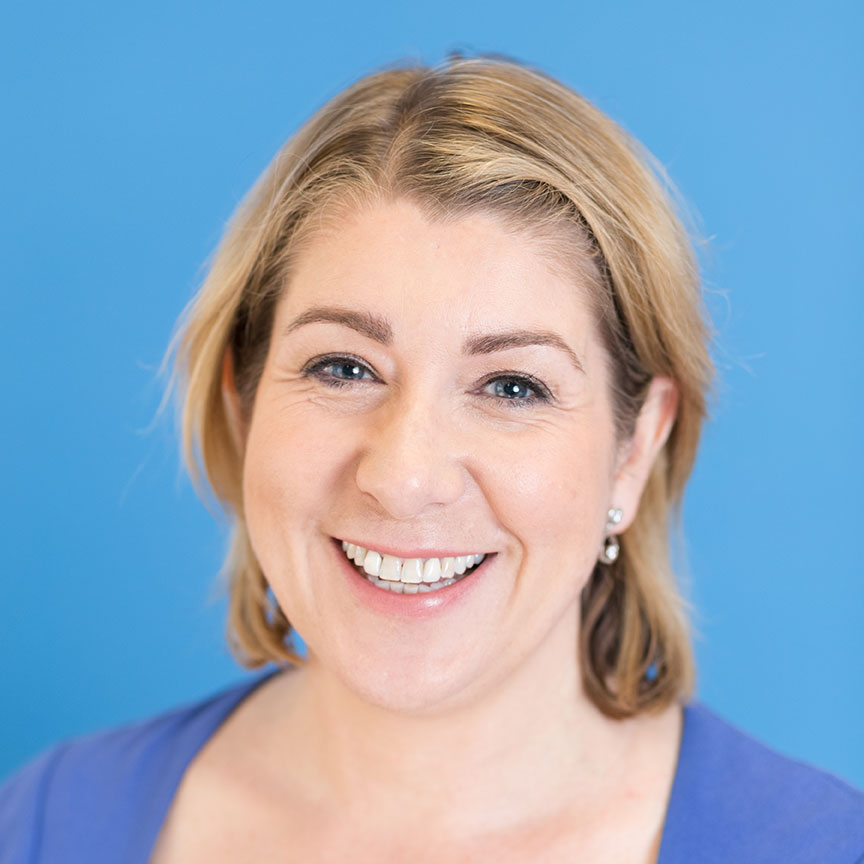 "
Diana Tickell
CEO, NABS
"
I have the privilege each year of being able to lead the brilliant NABS team and see first-hand the transformation that our interventions have on turning people's lives around for the better. The positive changes that can occur when individuals are actively listened to, are treated with empathy, and without judgement is breathtaking. Thank you to the NABS team, whose hard work up and down the nation makes this possible.
However, none of this could happen without the generosity and enduring support of the industry's network of supporters, donors, committee members, Ambassadors and the NABS 100 Club. Even in a time of global crisis, so many of you stood firm in your commitment to NABS. When your budgets were being cut back, when your contracts were in question, you understood that this was when your support was needed more than ever.
I, together with the entire NABS team, would like to thank you from the bottom of our hearts for this continued commitment in such an incredibly difficult year. I'd also like to take this opportunity to appeal to you directly for your financial support in 2021, without it we simply cannot continue to do the critical work with do on behalf of the industry, your donation pledge is essential to our continued success.
My final thanks are to Kerry Glazer, our outgoing NABS President for her support during 2020 and for her enormous contribution over the years to NABS. Kerry has handed the baton over to the Trustee board in 2021 but she will be sorely missed by us all.
While we help individuals, the impact that individual then has on their teams, their company and the wider industry is immeasurable, so through your continued support you've helped make our industry better. We can't wait to celebrate in person as soon as it's safe to do so. Together we've achieved some wonderful things and I look forward to many more successes in 2021.
Diana Tickell
NABS income reduced by over £1.1 million in 2020, pledge your 2021 donation support today by emailing Sara Patel, director of fundraising
Partnerships team
A huge

thank you


to our generous 2020 donors
23red
AAR Group
adam&eveDDB
AdStream
AKA
AMV BBDO
AOK
Astus
Atomic
Auto Trader
Bauer Media
BBH
BD Network
BJL
Blis
blowUP Media
Captify
Channel 4
Clear Channel
Clear Marketing
Cursitor Street
DCM
DDB Remedy
Dennis Publishing
Dentsu Aegis Network
Dinosaur
Economist Media Group
ESI Media
Evening Standard
Facebook
Feref
First Friday Club
Global Outdoor
Global Radio
Google
Grey London
Group M
Guardian Media Group
GumGum
Havas Media Group
Haymarket Media Group
Hearst
HELLO!
If Agency
Immediate Media
IPG Mediabrands
Iris
ITV
JCDecaux
JOE Media
JPI Media
Karmarama
KBH
Kinetic
LadBible
Leo Burnett
LOVE Creative
m/SIX
M&C Saatchi
Mail Metro Media
McCann
McCann London
Mediacom
Mindshare
MiQ
MPA
MullenLowe
Navigate Digital
News UK
NODS
Ocean Outdoor
Ogilvy UK
OMG
One Brand Magic
Pearl & Dean
PHD
Posterscope
Potato
Publicis
Pubmatic
Quantcast
Reach plc
Republic of Media
Saatchi & Saatchi
SKY Media
Snap Inc.
Standby Productions
Sticky Content
Stylist
SYZYGY
Tangerine
Taxi Studios
TBWA
Teads
Telegraph Media Group
The Behaviours Agency
The Curistor Street
The Lead Agency
The Marketors Trust
The Mildred Duveen Charitable Trust
the7Stars
Thinkbox
TI Media
TimeOut Media
Total Media
Tribal Worldwide
Trip Advisor
Turner Broadcasting
Vayner Media
VCCP
Verizon Media Group
VICE Media
VMLY&R
WACL
WACL Gather Scotland
Wavemaker
We are Access
Wireless
WPP

We'd also like to say a special thank you to all the individuals who made a personal donation to NABS in 2020. Your generosity is greatly valued by the NABS team and our beneficiaries.
Our Trustees: Matt Bush, managing director of agencies - Google, Dominic Carter, group chief commercial officer - News UK, Simon Daglish (Chairman), deputy managing director – commercial - ITV, Keith Fowler MBE, Pippa Glucklich, non-executive chairman - Liberty Hive, Jennifer Healy, chief people officer - Omnicom Media Group UK, Nina Jasinski, global managing director new business and chief marketing officer, Ogilvy UK, Hamish Nicklin, CEO, Media Service Line - Dentsu International UK, Naren Patel, Co-founder - Geoprove Ltd and Founder - Media for All (MEFA), Jon Peppiatt, chairman & partner - BBH, Amanda Pitt, global executive talent consultant, Charlie Rudd, chief executive - Leo Burnett, Judith Salinson, Karla Smith, finance director, Ogilvy UK (Treasurer)
Thank you for reading
For further information please contact our comms team
Contact us